Mixed-use project near the city of Trnava, excluding construction continued reporting of new tenants. The complex, which stands for a group of Euro Max Slovakia entrepreneur Vladimir Poor, gained new business as well as leisure traffic, the completion date is scheduled for the autumn of next year.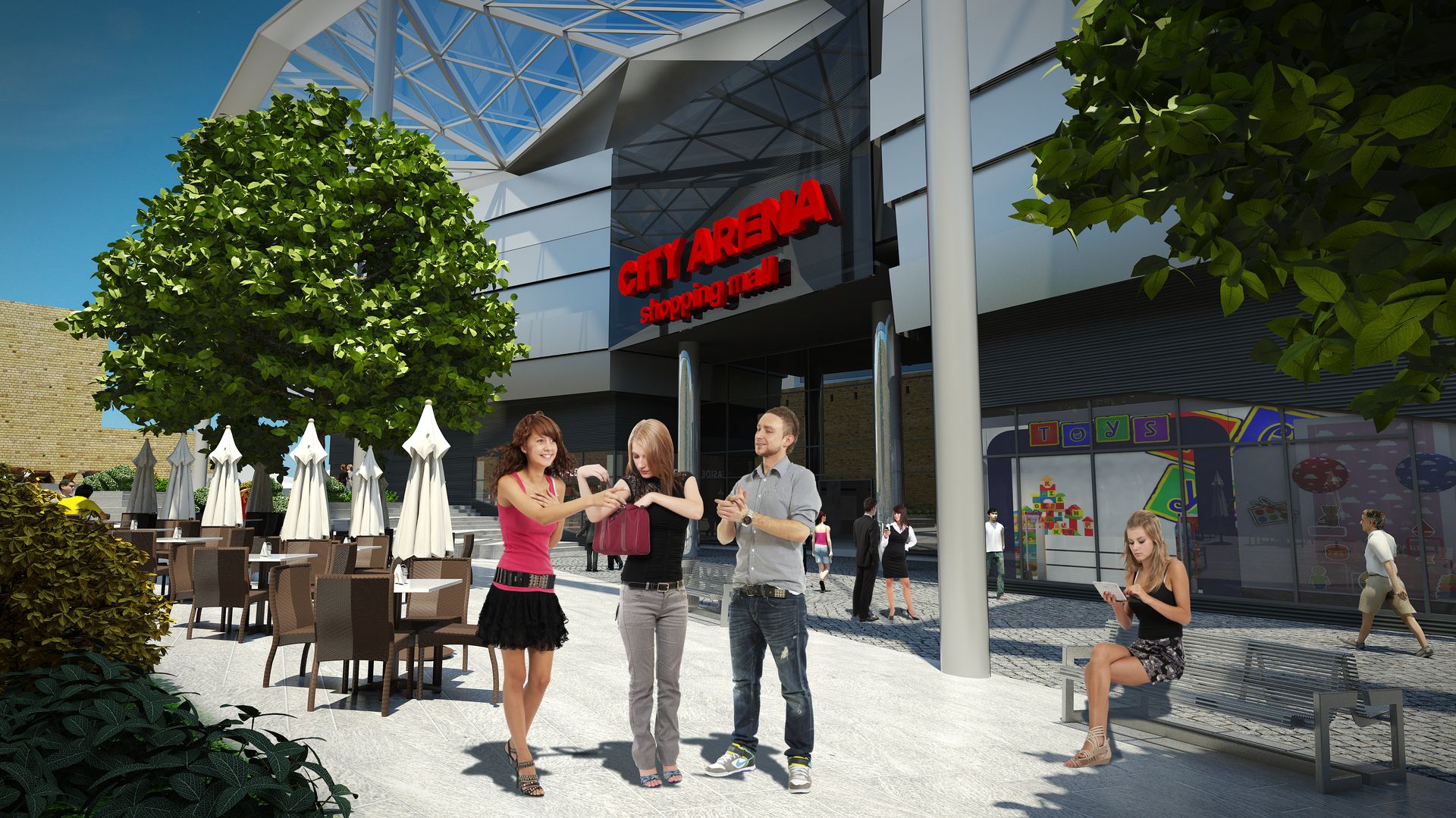 "The interest is big multinationals retailerov. Among those with whom we have signed a contract or are at the stage of The negotiations are, among Billa supermarket, and shops like H & M, Lindex, Camaieu, Tally Weijl, Guess, Armani Jeans, Reserved, Mohito, Orsay, Deichmann, shoes CCC, Intersport, Cinemax, Tchibo and many others, "says Richard Souhrada of the company Cushman & Wakefield.
In addition, there arise cinemas with five Sala network Cinemax belonging to the group developerskej company and pôdorysoch can also be found FitUp fitness center. Business Center will offer a total of 110 establishments over an area 29,500 square meters and nearly a thousand parking spaces in two underground floors.
Construction started by last autumn after about half of búrania old objects, according to the developer's priority is to complete the football stadium. It is scheduled according to the standards of UEFA and FIFA, and has to have a capacity of about 19-thousand spectators. The owner of the football club Spartak Trnava is right V. Poór to whom it belonged and old stadium.
The entire project at the intersection of several roads, the investor of a memorandum signed with the government to invest 76 million euros, of which 13 to 15 will go to the stadium itself.
"Trnava is today among the regional cities of at least the business premises per thousand (550 m2), it is similar in Prešov. The European average is thereby up to 1200 square meters per thousand. The status of the shopping center City Arena is Trnava gets to 900 m2 commercial premises per thousand, "argues investor, why ventured into construction.
Development group Euro Max Slovakia in the country built a few shopping centers known as Max has a volume of investment of 230 million euros. Plan to build a multifunctional center also features in Bratislava, on the corner Bajkalskej and Prievozskej versus high rise office productivity Forum, which houses Telekom.